Only three ingredients flour, fat, and liquid—are necessary to make pie crust. These are usually assembled using a ratio close to 3:2:1. Sounds simple, right?
Yet, I confess to using the occasional store-bought pie crust for three reasons.
First, I can pop a quiche in the oven at the drop of a hat (or whisk). Second, homemade crusts rarely last more than a week in our house. The third reason is that, sadly, homemade crusts are less reliable than store-bought, even though their flavor is usually terrific!
Healthier pie crust
Along with its superior flavor, homemade pastry dough can gain an edge over store-bought nutritionally. There are no artificial preservatives, and you control the ingredients. (At least, you control what goes into the crust even if you can't always control how it rolls out!)
Here are a few options for adding wholesome amendments to the basic three ingredients:
Experiment with oils
Try subbing in oil for up to half of the hard fat in the crust recipe. The best flavor choices in oils are corn and coconut although the latter is very high in saturated fat. Neutral choices are canola, grapeseed, and sunflower oils.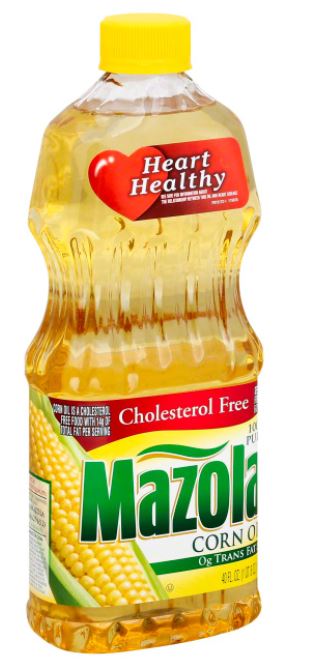 Of course, olive oil, which is loaded with monounsaturated fatty acids, is a healthy option. But, for my taste, olive oil is best suited to something savory, like a tomato pie.
To use oil in a pie crust recipe, put the oil in the freezer for about an hour before starting. While you're at it, put the dry ingredients in the refrigerator so they are also nice and cold before you begin making the dough.
Here's a vegan pie crust recipe that uses corn oil from Food.com.
Variety in flour 🌼🌾
The most basic crust relies on all-purpose (AP) flour, a white, medium-protein flour variety that offers none of the nutritional goodies from the outer coating of the grain and plenty of gluten proteins.
Glutens give your pie shell shape and prevent the dough from falling apart. Over-developed gluten, however, which happens when you handle pie dough too much, will result in a hard, tough pie shell.
Why not replace all or part of that AP flour with whole-pastry flour? Whole wheat pastry flour is a softer, lower-protein type of flour. If you sub it for just half of the white flour, no one will be the wiser.
(Just in case you can't find it in your area, you can follow the above link to purchase at Amazon. It is available, however, at many grocery stores with a large selection of baking products.)
With this flour combination, you have enough protein so that your crust won't fall apart, and you're adding some whole-grains to your dough. Plus, whole wheat pastry flour tastes delicious!
Here are some other healthy flours to experiment with: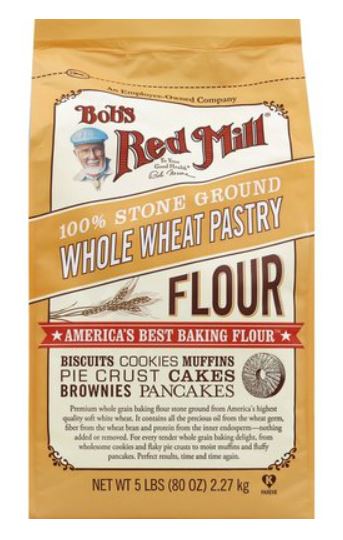 almond (low-carb)
quinoa (higher protein)
buckwheat (gluten-free)
oat (heart-healthy)
If your goal is to lower carbohydrate intake, here's a recipe for an almond flour crust from Elana's Pantry.
All of these flours offer more nutrition than plain AP flour. They are higher in fiber and protein.
Plus, some people are allergic to gluten and others find it digestively irritating. If you avoid gluten, gluten-free flours are a necessity, and they can yield a tender crust. They don't contain any of the finicky gluten protein that can create a cement-like foundation for your bake.
Xanthan gum, however, is often an ingredient found in gluten-free flours as a sort of substitute for gluten, and it can turn your pie shell into a piece of crockery. Here is a vetted recipe for a gluten-free crust from Gluten Free on a Shoestring.
As advised in the recipe notes, be sure and check your flour for xanthan gum before making this pie dough. Leave out the xanthan gum the recipe calls for if you find it in the ingredient list on your flour's label. You don't want to end up with a brick-like texture!
Flours that I would not choose despite the whole grain health benefits are regular whole wheat flour or white whole wheat flour. They have a greater protein content, so the odds of toughening the crust are high. The taste is also harsher than that of the other flours.
Liquid adjustments
When making a traditional type of crust, I prefer to use ice water, which I add to the blended fat and flour in 1 or 2 tablespoon increments.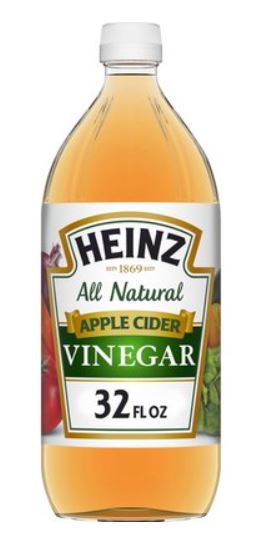 Here is a recipe from the test kitchen at Eating Well that employs this technique. Ingredients like canola oil and whole wheat pastry flour make the recipe's nutritional profile shine while the sour cream shaves more than a half cup of fat from a double-crust dough recipe.
The sky's the limit when it comes to healthy tweaks! You should, however, exercise caution with ratios of the three basic ingredients—flour (3), fat (2), and liquid (1)—in order for your dough to hold together.
(And if it doesn't, you can always just pat it into the pie pan. It's going to be covered with filling anyway! 😉)
Basic flaky (& buttery) pie dough
It takes a skilled (and sometimes, lucky) touch to know when to stop handling your pastry. What happens when you exert a little too much effort with your fingers, palms, or rolling pin?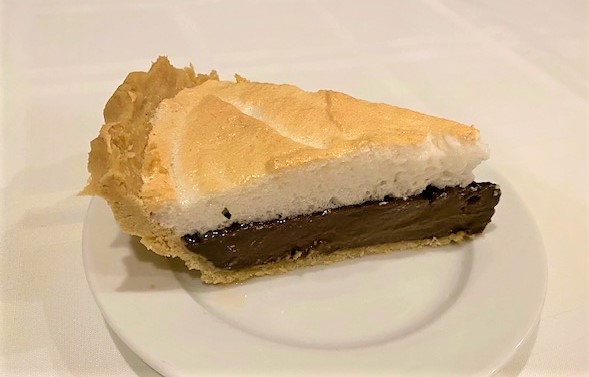 You end up with a tough result that requires the use of an extra-sturdy knife after baking. Of course, this can also result from too much water and/or flour.
There are too many ways to get it wrong when making pie crust. This is why I use the food processor. It's a mostly hands-off method that keeps you from overworking the dough. (Just resist the urge to hit the pulse button too often.)
When made without too much blade spinning, you quickly end up with a buttery, flaky crust that will be right at home on top of a pot pie or holding custard for quiche. Of course, it's also a decent shell for any fruit or cream pie filling.
Prep tips for better pastry
1️⃣ Keep all the ingredients cold, cold, cold! If you choose hard fats and want to cube or chunk them in advance, keep that butter (or lard) in the refrigerator. Shortening is best stored in the freezer up to the moment you're ready to add it to the dry ingredients.
You could even put the food processor blade and bowl in the fridge before you measure out the ingredients.
2️⃣Doctor your dry mix with baking powder. Some bakers swear by the addition of ½ teaspoon of baking powder to a double-crust recipe. They claim that this pie crust hack can help keep the pastry tender no matter how you handle it.
3️⃣ Customize the pastry crust to suit your needs.
Health needs: Leave out the salt if you are following a low-sodium diet (to reduce blood pressure, for instance). Use gluten-free flour if you are celiac or intolerant of gluten. Use whole wheat pastry flour to increase the whole grains in the crust.
Cooking needs: Add a couple of tablespoons of sugar or stevia if making a dessert crust for pies that hold fruit and cream fillings. Since pie crust is usually very rich, it doesn't absolutely require sweetness in the crust to hold a sweet filling. For savory crusts, add herbs and spices to dry ingredients to complement the filling.
A word about shortening…
For decades, bakers have used shortening because it tenderizes ("shortens") baked goods. It's a classic go-to pie crust ingredient. Let's face it: Pie dough can be a crumbly mess! Shortening makes the handling easier, minimizing that fall-apart tendency.
Shortening acquired a bad reputation due to the fact that it used to harbor partially hydrogenated oils, a source of unhealthy trans fats. The FDA has declared trans fats unsafe for human consumption. They raise cholesterol levels and are a major risk factor for heart disease, which is the number one chronic disease in this country.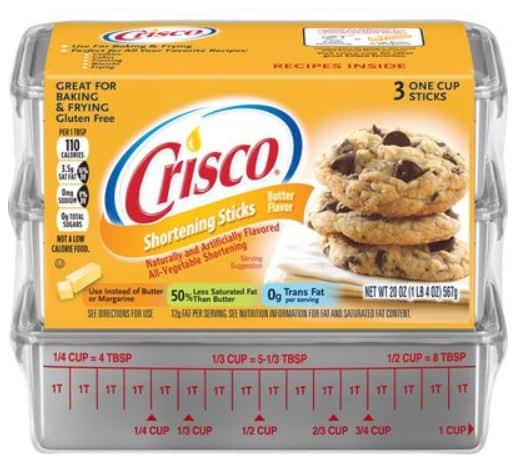 That was the past. Manufacturers have chemically rearranged the fatty acids in shortening so that they are interesterified. Although you still end up with some fully hydrogenated oil (and thus, some saturated fats), there isn't any partially hydrogenated oil (so, no trans fats). What does that mean in nutrition terms?
Well, if you want to limit saturated fats and you're trying to decide whether to bake with butter or shortening, the latter might be a better choice.
Currently, although eating foods high in saturated fat is known to raise LDL cholesterol, there is no definitive connection between saturated fat and heart disease. Even so, the latest edition of the Dietary Guidelines for Americans recommends limiting saturated fats to less than 10 percent of daily energy (calorie) intake (DGA 2020-2025, p.44).
For handy reference, here's a list of some common cooking/baking oils and their saturated fat content.
| Fat Type | Saturated Fat per Tablespoon |
| --- | --- |
| Butter | 7.3 grams |
| Shortening | 3.5 grams |
| Lard | 5 grams |
| Canola oil | 1.1 grams |
| Grapeseed oil | 1.3 grams |
| Corn oil | 1.8 grams |
| Sunflower oil | 1.8 grams |
| Olive oil | 1.9 grams |
| Soybean oil | 2.1 grams |
| Coconut oil | 12 grams |
Example of a pie crust made with oil
Although my primary comparison is between butter and shortening because they are frequent baking fats, you can see why cooks sometimes use oils to make a healthier crust.
A pie crust made with oils will tend to be mealy and more moisture-proof. Oils make a mealier crust as they are absorbed by the flour rather than remaining distinct and separate pieces of fat. With a liquid filling, this can be a virtue because you're less likely to end up with a soggy bottom.
From the King Arthur blog, here is a crust recipe that uses only canola oil. If you need to eliminate saturated fat as much as possible, try making a pie with this dough. Although PJ Hamel, the recipe developer, recommends patting the crust into the pan, she says it's rollable.
I made a canola oil crust that was very similar to this recipe and found that I could roll it out immediately after I shaped the dough into a ball. The caveat is that rolling it out took nearly half a cup of extra flour. I sprinkled it on the surface of the dough and on the rolling pin to minimize the stickiness.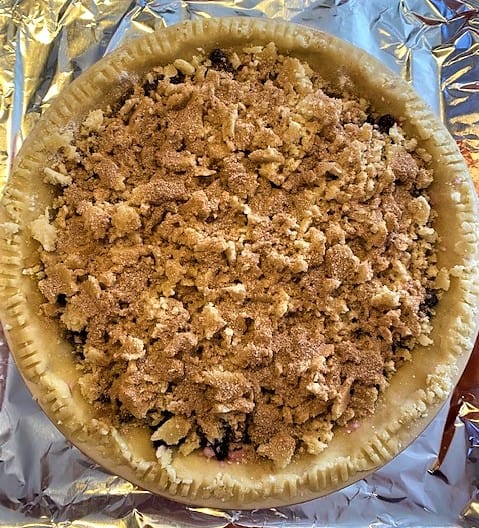 Chilling this oil crust dough actually made it harder to work with. I ended up breaking it into bits and making a crumb topping for my blueberry-lemon filling. (Hamel shows a similar crumb topping for the apple pie in her blog.)
Easy, yummy pie dough for every dish
Actually, today's reformulated shortening is a cross between an oil and a hard fat like butter or lard. It tends to give the pie crust a number of virtues: Tender flaky texture, easier handling, and healthy fats.
For a further discussion of shortening and interesterified fats, read my blog on cheese biscuits: Drop, it! Crumby cheese biscuits.
My go-to recipe for pie crust mixes butter with butter-flavored shortening for maximum butteriness! It works with both savory and sweet applications.
Sometimes, I double the recipe so I can pop a couple of crusts in the freezer. That way, I have a ready stash whenever we can't live another day without pie!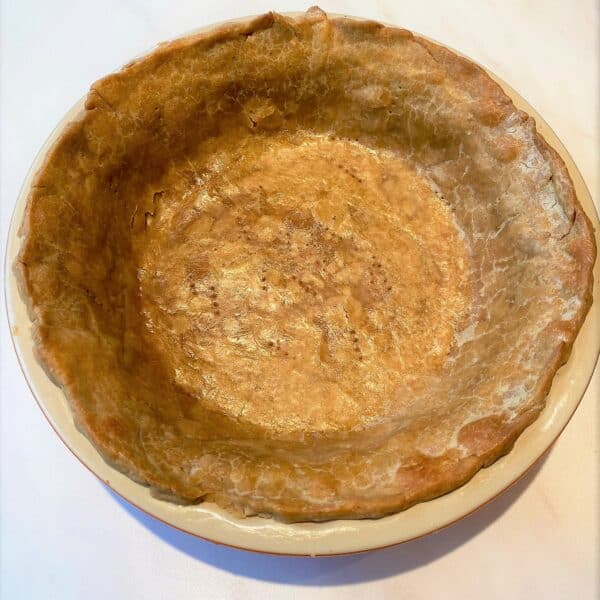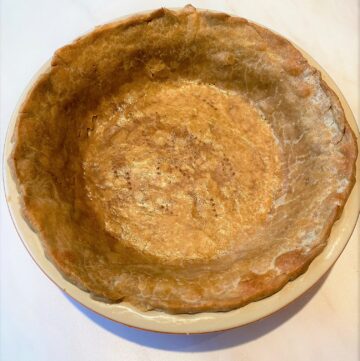 Buttery, All-purpose Food Processor Pie Crust
Here is an easy recipe for a buttery, tender pie dough that uses the food processor to do most of the work. It tastes great with a fruit or cream pie filling, but it's also a delicious choice for a quiche or pot pie!
Equipment
Food processor, bowls, knives, measuring cups, measuring spoons
Ingredients
1¼

cups

whole wheat pastry flour

1¼

cups

white flour

all-purpose

¼

teaspoon

salt

½

cup

shortening

butter flavor, cut into chunks

½

cup

butter

unsalted, cubed

½

cup

ice water

approximately
Instructions
Pour dry ingredients into the bowl of the food processor. Pulse about 3 times to blend.

Add chunked or cubed pieces of butter and shortening to the dry ingredients. Pulse several times to cut the fat into small, grainy pieces with the flour and salt.

Add 2 Tablespoons of the ice water. (You can simply pour it through the feed tube, but I like to remove the lid so that I can distribute it more evenly with fewer pulses.)

Continue to add ice water 1 Tablespoon at a time, pulsing to blend. Watch your dough carefully here. As soon as it begins to clump together, it is finished. Do not add any more ice water or your dough will toughen.

(In the video below, you can see how I add the last bit of ice water with a teaspoon rather than a Tablespoon as the dough is just beginning to come together!)

Remove dough from the food processor into a medium bowl. Gently, shape it into a ball with as little handling as possible.

Cut the dough in half and place one half on a piece of wax paper or plastic wrap. Shape into a disc. Repeat with the other half. Refrigerate the discs for at least one hour.

(You can also put these into the freezer to have ready for another day.)

Before rolling, let the discs sit at room temperature for about 5 minutes.
Video
Notes
It's very important that all your ingredients are as cold as possible! 🥶🧊
This is especially true for the chunks of butter and shortening. After cutting them up, put them back in the fridge or freezer until you're ready to drop them into the food processor. Heck, you can even put your food processor bowl and blade into the refrigerator for some chillin' time before using.
And if you don't have enough fridge real estate for the bowl, just chill the metal blade. Every little bit helps, and metal will stay cold for longer than the plastic bowl!
🥧
Nutrition
Calories:
347
kcal
Carbohydrates:
28
g
Protein:
5
g
Fat:
24
g
Saturated Fat:
11
g
Polyunsaturated Fat:
6
g
Monounsaturated Fat:
3
g
Trans Fat:
1
g
Cholesterol:
31
mg
Sodium:
74
mg
Potassium:
92
mg
Fiber:
3
g
Sugar:
1
g
Vitamin A:
356
IU
Calcium:
13
mg
Iron:
2
mg
Pie baking products that assist with the quest for the perfect pie.
Below are links to some of my favorite pie crust helpers.
1) Pie weights. Weights prevent your crust from getting air bubbles and rising up in spots when you are blind baking the crust to prepare it for a filling. Of course, if you have dried beans around, they make an excellent sub for the weights.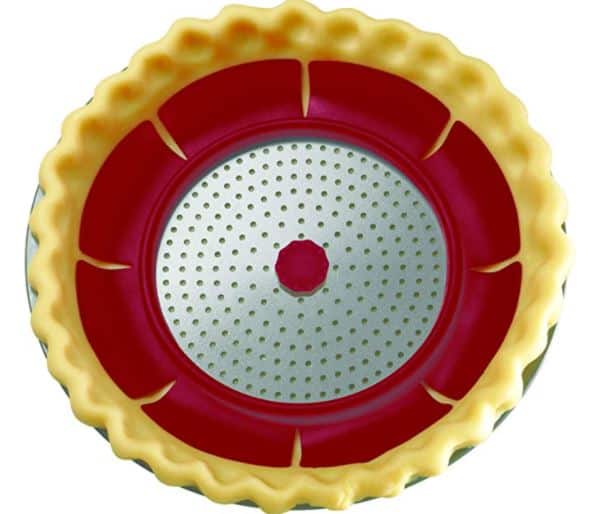 2) Pie hat. Weighted pie hats are my favorite solution for keeping a crust flat. You don't have to worry about um, spilling the beans (or the weights) if you use a pie hat.
3) Crust shield. This adjustable silicone cover can be placed over the edges of your pie if it starts to brown too fast. It's especially with quiche. A quiche crust can easily become over-browned during baking since it needs a blind-baked crust before going into the oven.
Copyright © 2021 Jani Hall Leuschel