Cooking barley in an Instant Pot is quick, but it's not lightning fast.
Barley is a healthy grain with a tasty chew that takes time to soften up. It's 15 minutes faster in the Instant Pot than on the stovetop.
Barley cooked in the Instant Pot is also a hands-off affair, unlike that pot on the stove that needs a stir and a watchful eye.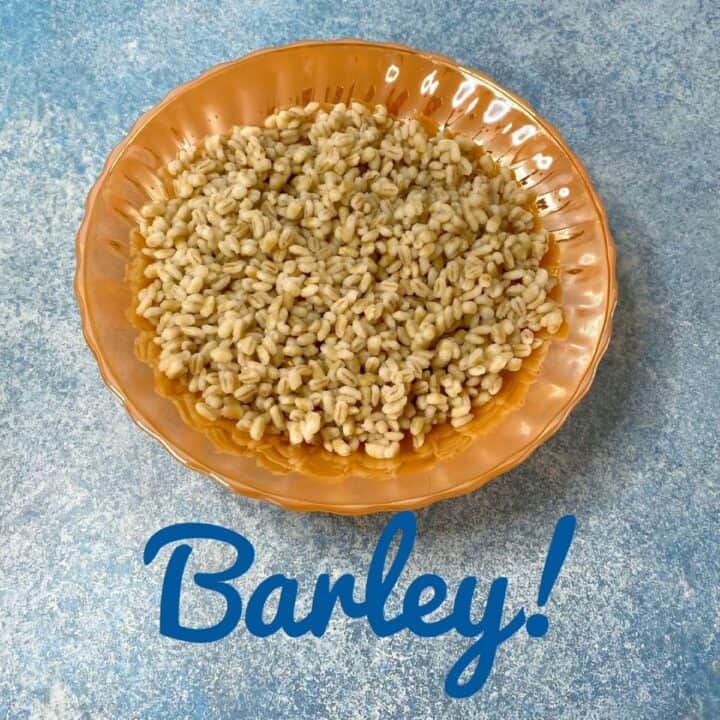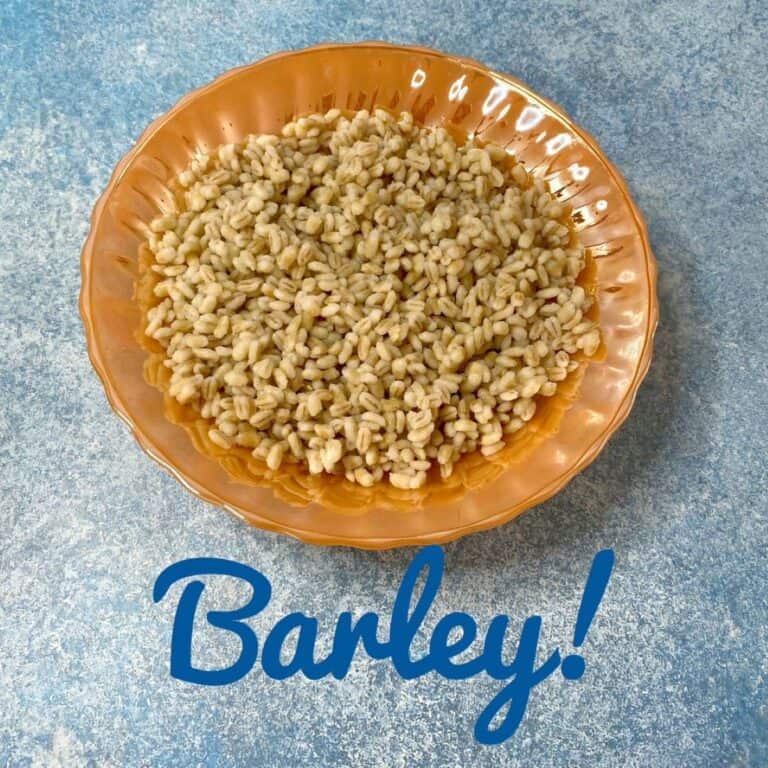 Yet, either method will yield a good result with this ancient grain, high in flavor and nutrients and low in cost.
Keep reading to find out more about barley–history, nutrient profile, different ways to enjoy, and of course, how to cook it!
What you'll need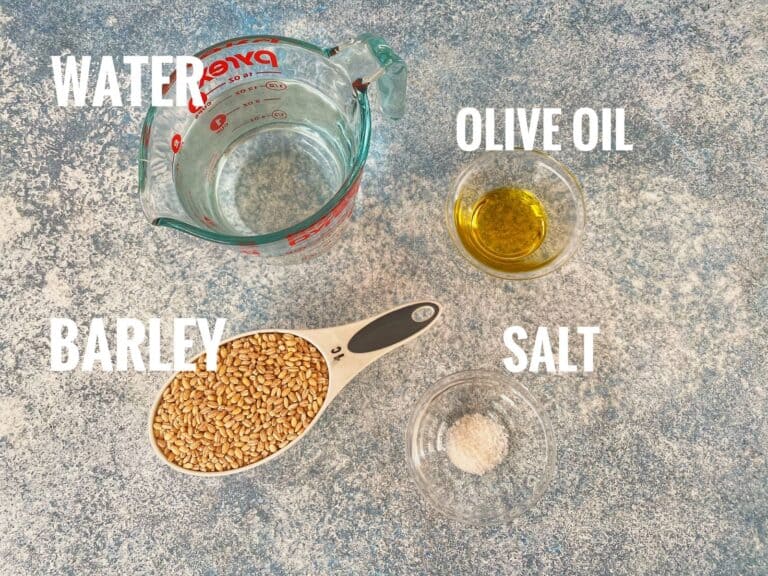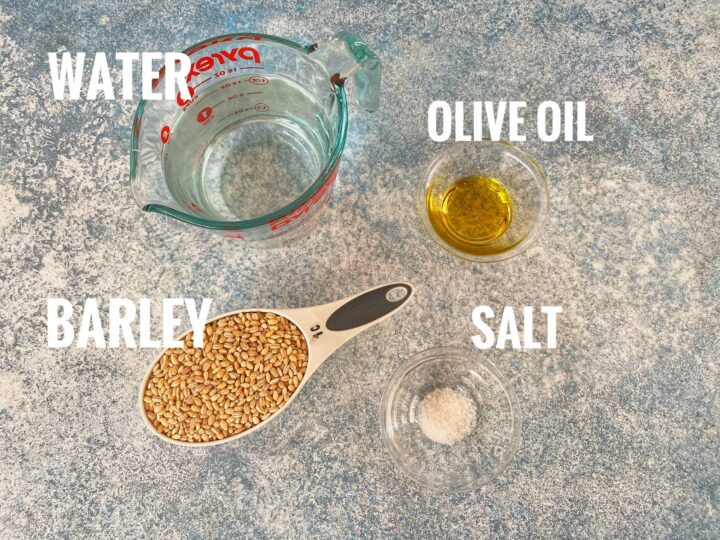 1 cup pearled barley
2 cups water or broth
1 Tablespoon oil (optional, but I use either olive or avocado)
¼ teaspoon kosher salt (optional)
You don't have to use oil or salt; however, the oil keeps the barley from becoming too sticky. A bit of salt brings out the sweetness of the grain, especially if you choose to cook with water.
If want more flavorful barley, use broth instead of water. This broth made from veggie scraps is vegan. You could also throw in some basic dried spices like minced onion, marjoram or thyme, peppercorns, and/or bay leaf.
Barley made with these types of additions is a delicious side dish, almost a pilaf.
How to Make Barley: Instant Pot
Rinse barley grains in a fine-mesh strainer.
2. Place barley in the Instant Pot liner with water (or broth), oil, and salt.
3. Put lid on and seal the vent. Set pressure to cook on high for 20 min. It will take about 10 min to reach high pressure. At that point, the IP will start counting down from 20 minutes.
4. When cook cycle finishes, don't touch the Instant Pot. After 5 minutes (of natural release), open the steam vent to release any remaining steam buildup in the pot.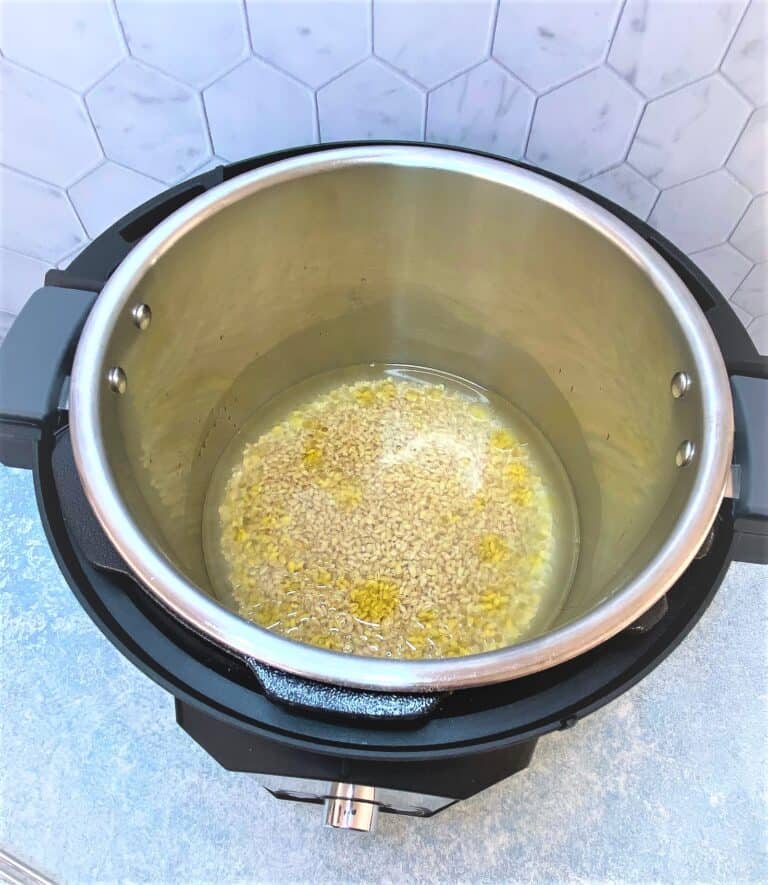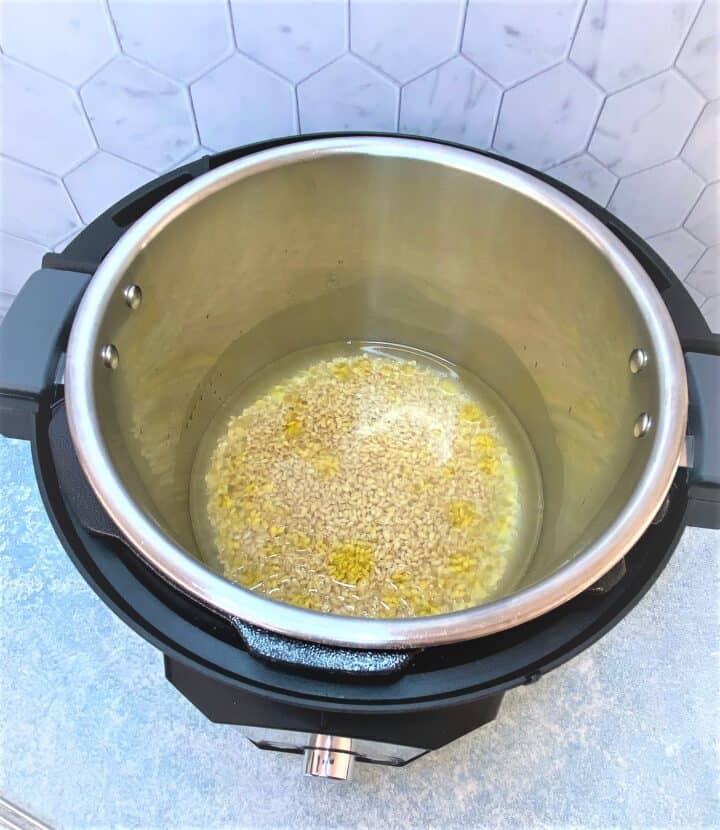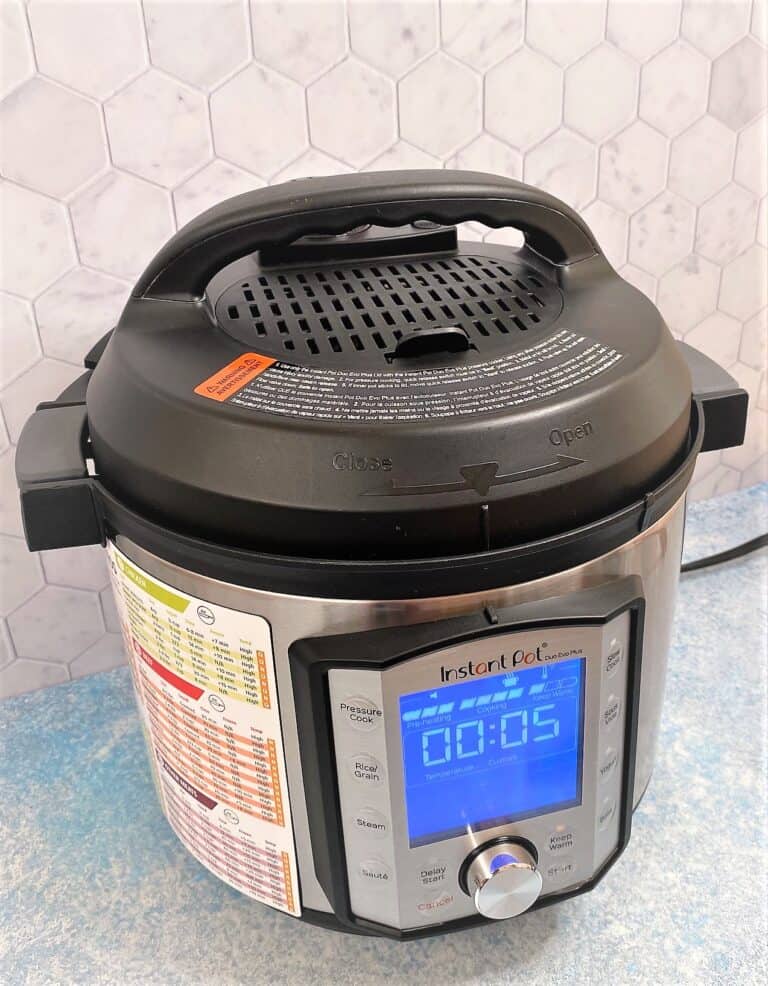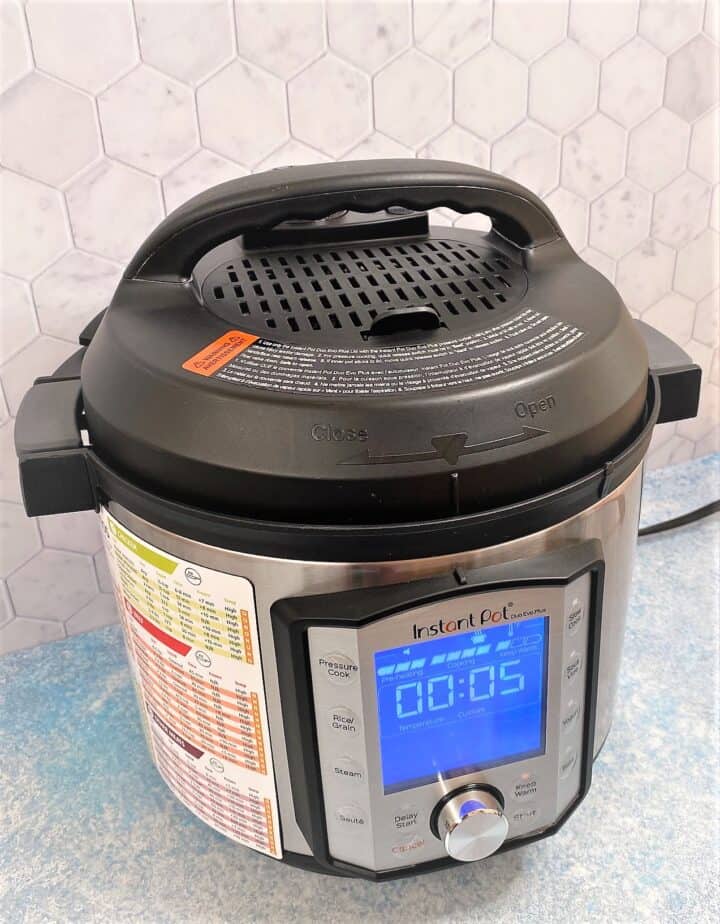 5. After the pressure valve drops, open the lid and check for any remaining liquid. Drain any that is leftover. Most, if not all of the liquid, should be absorbed.
Stovetop instructions:
Place rinsed barley, water/broth, oil, and salt in a medium pot.
Bring all to a boil, stir, and then lower heat to a simmer.
Cover the pot.
Simmer for 50 minutes, until barley is soft and all liquid is gone.
Turn off the heat and let the barley stand and steam for 5 minutes.
Fluff with a fork.
Two different barley:water ratios:
You can approach barley prep a couple of different ways.
Cook with a generous amount of water, 3 or 4 cups to 1 cup of barley. Drain excess when barley finishes cooking.
Use just enough water, 2 cups to 1 cup of barley. The grain will absorb most, if not all of the water (or broth).
Pros of extra liquid:
Cons:
If barley is not drained immediately after cooking, it continues to take on water and turns mushy.
Pros of just enough liquid:
You're basically finished cooking when the barley is soft.
Faster
Cons:
Types of Barley
Pearled is the most common, easily found in most grocery stores. Quaker's medium pearled barley has been around for decades.
Sometimes, you'll see it called "pearl" barley, the grain dehulled and steam-processed to remove the bran (outer coating) and polished (pearled).
So, pearled barley is not a whole grain but still has many of the nutrition benefits of whole grains, such as fiber.
Hulled barley has the outer inedible husk removed, but it retains the bran coating and germ. You can find it on Amazon.
It takes longer to cook hulled barley, especially on the stovetop. Add an extra 5 minutes (for a total of 25 minutes at pressure) when preparing it in an Instant Pot.
Of course, hulled barley has even more fiber and nutrients than pearled.
Instant barley can sometimes be found in grocery stores, almost always from the Quaker brand. It's pre-steamed to a greater extent than pearled and cooks in 12 to 15 minutes.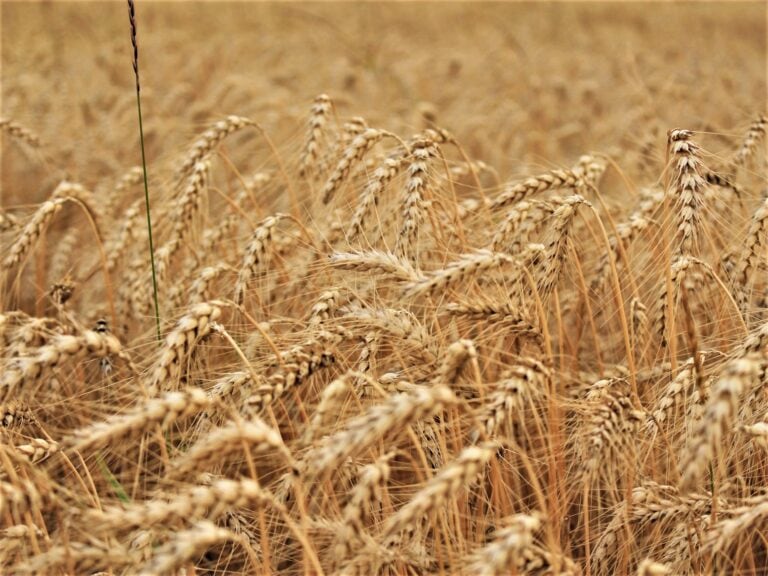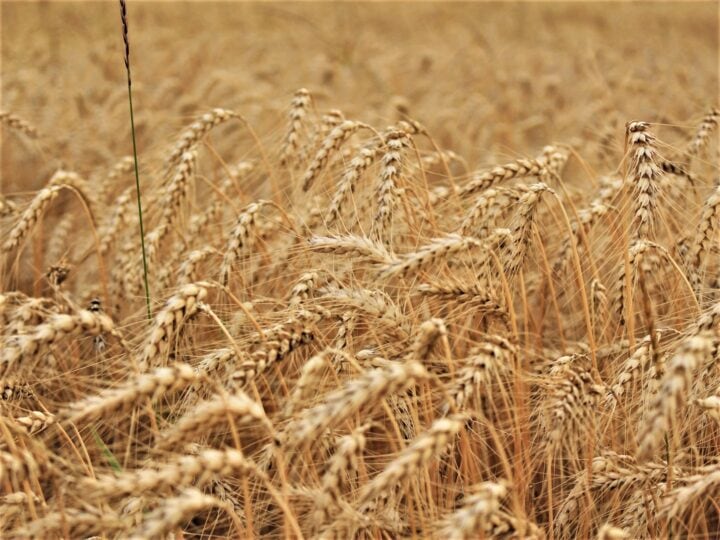 There are many products made from barley, like flour, grits, and flakes that resemble oatmeal. You can find many of these on the Amazon website. Other sites that sell barley products are Red Hill General Store, Shiloh Farms, and Bob's Red Mill.
As an Amazon affiliate, I earn a small commission at no extra cost to you when you make a purchase through links provided in this blog.
Barley Nutrition
Fiber: Barley contains a special kind, beta-glucan, that's also found in oats. It benefits heart health because it:
lowers cholesterol
helps with blood sugar management
fights inflammation
boosts immunity
Barley also contains insoluble fiber, which helps with regularity.
Vitamins and minerals: It's a good source of niacin, iron, manganese, and selenium. The grain also provides some zinc, vitamin B6, and potassium.
Per ¼-cup dry serving of pearled barley:
Protein: It has about 5 grams, a hefty amount for a grain, which makes it a good choice for vegans and vegetarians.
Carbohydrate: With 37 grams, barley offers 2.5 servings, if you're counting.
Fat: It has 0.5 grams, less than you'll find in the same size serving of oats, brown rice, or whole-grain pasta.
Healthy grain, great savings 💲
Considering barley is an ancient grain, it's very inexpensive.
It was first grown in Mesopotamia, cultivated as long ago as 9,000-7,000 BCE. Our ancestors may have eaten wild barley as far back as 23,000 BCE.
Regardless of it's long history, it will cost you less than its cousin, farro, also known as Italian barley. It's also less expensive than quinoa, kamut, teff, sorghum, and others. It's even beats the humble oat when it comes to cost.
Savings are greatest in the store's bulk section, where you can usually buy it for less than $1.50 per pound. A pound makes 9 to12 servings.
Quaker brand's box of medium barley (pearled) retails for slightly more than $2. Store brands often cost between $1.50 and $2.
Quick barley will cost more and contain fewer servings per package. This is the price of convenience and extra processing steps.
Hulled barley can be more costly. Shiloh Farms sells a one-pound bag for less than $3.50, but that does not include shipping.
FAQs
Do I need to soak barley before cooking?
No, you can cook barley in an Instant Pot or on the stovetop without soaking. You can also add dry barley to soups, stews. Add cooked barley to finished soups or stews to make them a more substantial meal.
Is barley gluten-free?
No. Barley does not contain as much gluten as wheat, but anyone with celiac disease, non-celiac sensitivity, or a wheat allergy should not eat barley.
Where can I purchase barley?
Pearled barley is available at most grocery stores and all natural foods stores.
Hulled barley is sold in some natural foods stores and available online.
Specialty barley products like flour, flakes, and grits are usually only found online. Shiloh Farms sells many specialty barley products as well as hulled and hulless. Bob's Red Mill offers flour as well as pearled. Of course, Amazon sells many of these products.
Do I need to rinse barley?
As with most grains, dust adheres to the surface, so the best practice is to rinse before cooking. You can also rinse barley after cooking if it's too sticky. When using in a salad, it's best to give barley a post-cook rinse.
Barley storage
Uncooked pearled barley: The grains will keep for 18 to 24 months at room temperature. Store them in a tightly sealed container (or put the barley package inside a zip bag).
It's okay to use barley past the package best buy date. The grain should not cause illness if cooked after that date.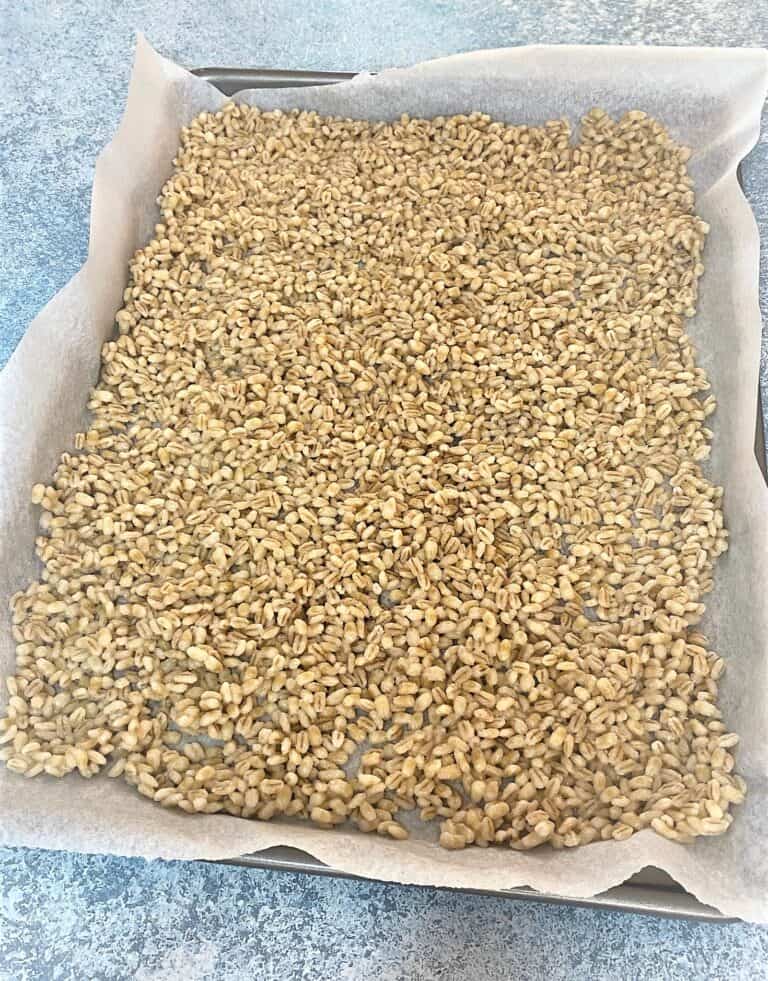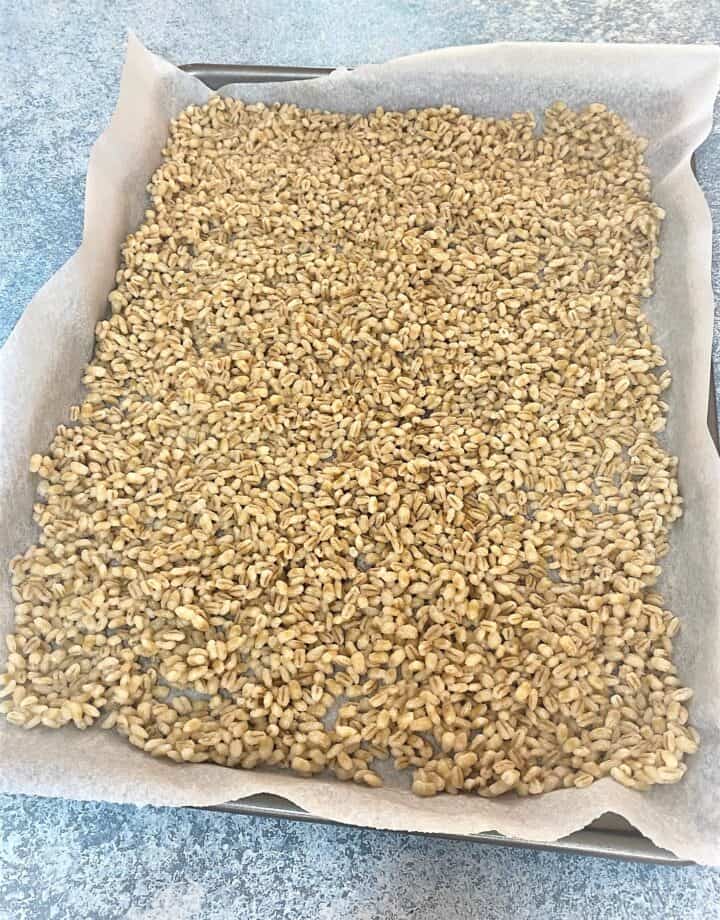 Cooked barley: Keeps for up to a week in the refrigerator. Freeze for up to 6 months.
To freeze: Transfer one and half cups of cooked barley to a quart-size plastic zip bag and close zipper, removing all the air. For easy storage and quicker thawing, flatten the bag.
Or, store in a small reusable container like a silicone bag from ReZip.
Uses for Cooked Barley
Plain barley cooked in an Instant Pot or on the stovetop is excellent for meal prep.
Soups and stews: Add cooked barley near the end of cooking. Be aware that cooked barley absorbs broth and thickens the texture. It's an easy way to bulk up canned soups and soup mixes that tend to be thin.
Grain bowls: Cooked barley makes a great anchor. Build a bowl with barley, a couple of roasted veggies, protein, and a sauce:
Roasted veggie: carrots, sweet potatoes, beets, Brussels sprouts, broccoli, cabbage
Protein: Tofu, egg, chicken, salmon, steak or pork tenderloin
Sauce: Chimichurri, garlic aioli, pesto
Salads: Add to greens, or transform into a grain salad, such as this vegan option that adds chickpeas for extra protein!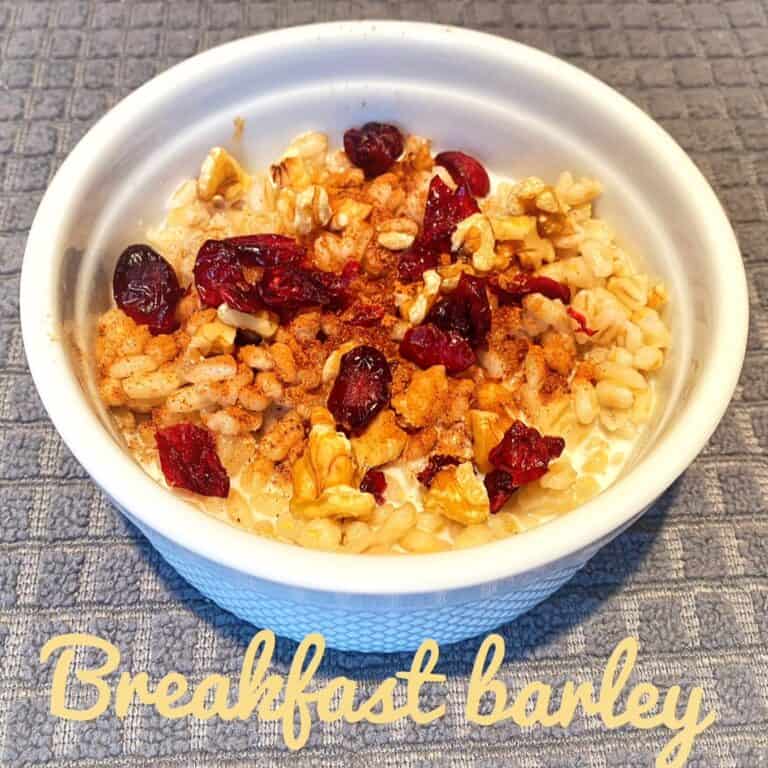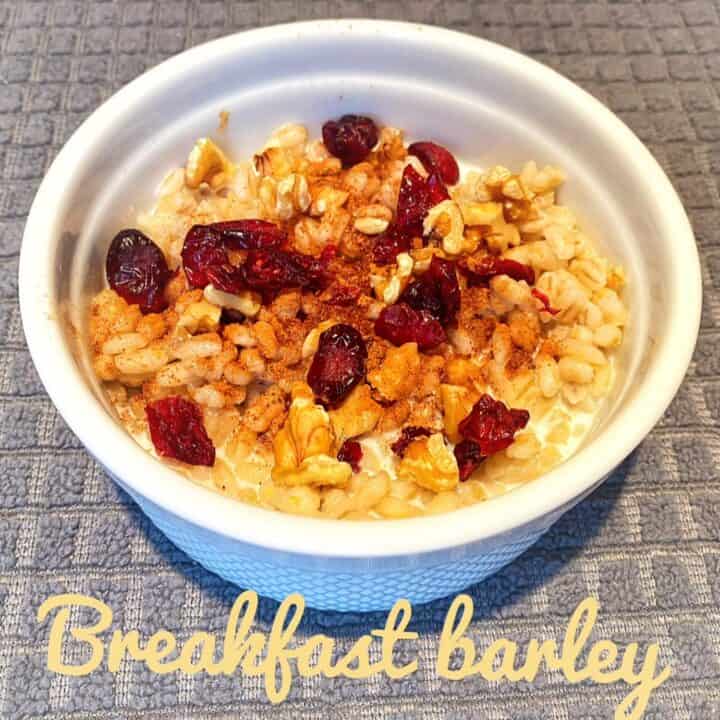 Breakfast Barley
Make a bowl of hot cereal with yummy, healthful toppings!
Here's how to do it:
Place 1 cup of cooked barley in a large bowl.
Microwave until hot, about 1 minute for refrigerated barley, 2 minutes for frozen.
Pour ¼ cup of milk, dairy or plant-based, over the top.
Sprinkle with your favorite nuts or seeds and dried fruit like cranberries or blueberries.
Customize with:
Sweetener of choice, i.e., stevia, honey, brown sugar, molasses
Nut butter, 1 Tablespoon
Spices: ¼ teaspoon cinnamon, maca powder, turmeric, chai spices
Enjoy!
Here are some Amazon links to the Instant Pots I have used and can vouch for: The 8-qt Instant Pot Duo and the 6-qt Instant Pot Duo. (I have not tried the cookers that can air-fry in addition to all their other functions! I would love to hear from you about this function. 😊)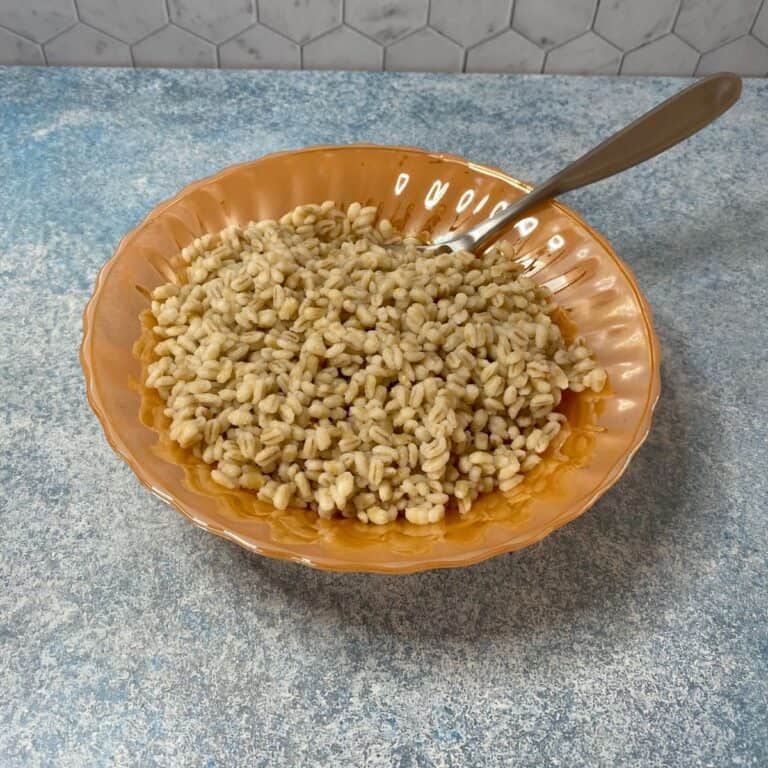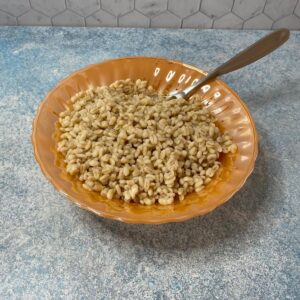 Barley: Instant Pot
Cooking barley doesn't get much easier than this!
Equipment
sheet tray

parchment paper
Instructions
Pour pearled barley into a fine-mesh strainer and rinse with cool water to remove dust.

Add rinsed barley to Instant Pot, using a spatula to remove any grains that stick to the strainer.

Add remaining ingredients: water/broth, oil, and salt.

Place the lid on the Instant Pot, seal the vent, and set it to cook at high pressure for 20 minutes.

When the time is up, allow it to release naturally for 5 minutes. Then, open the vent to release any remaining steam.

Remove lid and fluff with a fork.

If not using immediately, remove liner from Instant Pot and spread barley on a parchment lined baking sheet to cool quickly. Transfer cooled barley to containers for refrigerator or freezer storage.
Notes
Both the oil and salt are not necessary, but they add flavor to the plain barley. Also, the oil helps to keep the barley from sticking together excessively. When cooked, it's a very sticky grain!
If the barley does not completely absorb the cooking water, simply drain it off.
Nutrition
Calories:
134
kcal
Carbohydrates:
24.7
g
Protein:
3.3
g
Fat:
2.7
g
Saturated Fat:
0.2
g
Trans Fat:
0.1
g
Cholesterol:
0
mg
Sodium:
100.8
mg
Potassium:
86.7
mg
Fiber:
3.3
g
Sugar:
0
g
Vitamin C:
0
mg
Calcium:
9.1
mg
Iron:
0.8
mg
COPYRIGHT © 2022 FOOD HALL BY JANI