Maybe it's been a couple of months since you used your tahini to make some tasty hummus. You're thinking of dipping into your container to whip up another batch, or maybe to concoct a tangy dressing. But has the tahini gone bad?
How do you know if your tahini is not good anymore?
After all, tahini is made from ground-up, toasted, hulled sesame seeds. Most seeds are little packets of protein and oil wrapped in fiber, and oils can oxidize and turn rancid.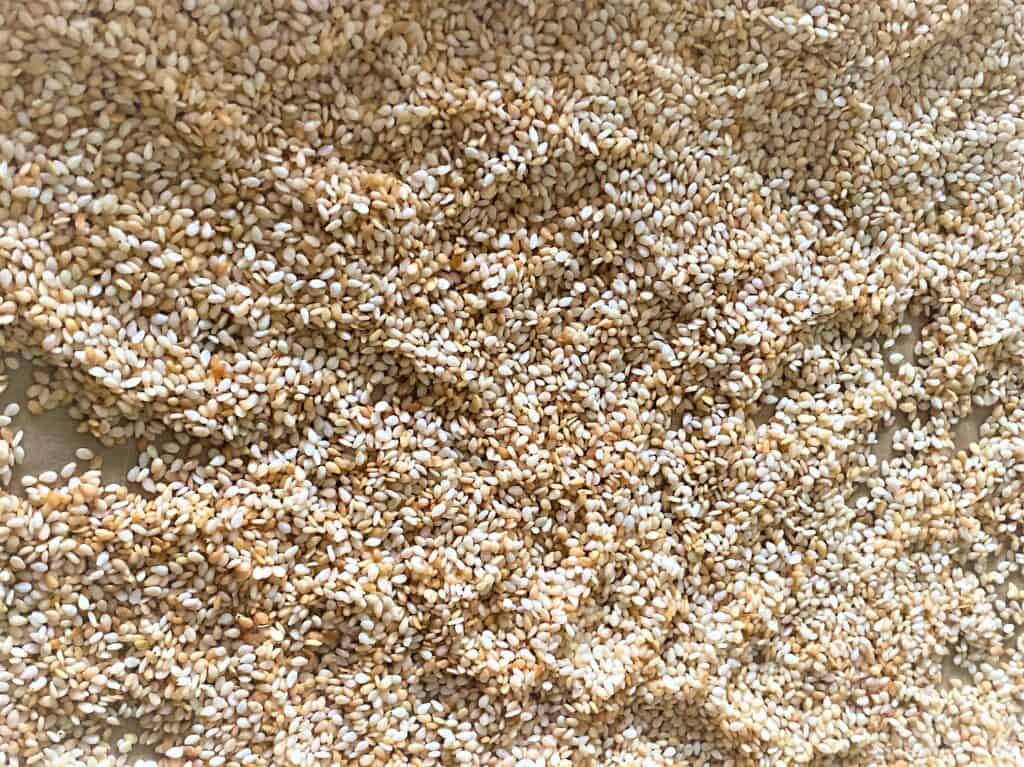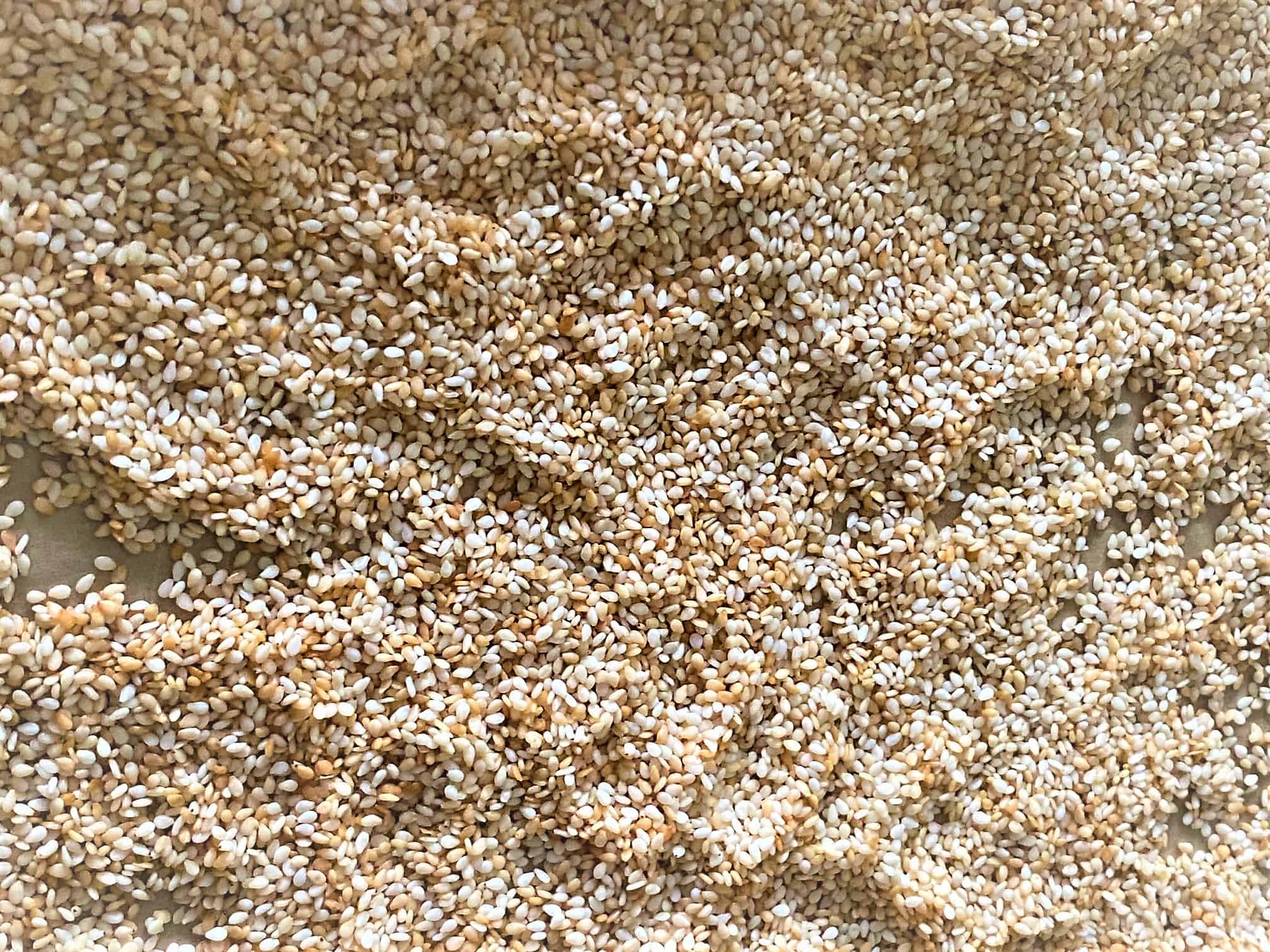 Of course, similar to any other foodstuff, tahini deteriorates over time.
However, unless you store it at room temperature, it takes a long time to develop unpleasant, yucky flavors. Even at room temperature, your tahini may last 3 to 4 months in a dark pantry if the lid is closed tightly.
Many people actually prefer to store their tahini in the pantry to avoid that semi-solid texture that occurs when tahini is chilled for a long time. The thick, cold paste is difficult to mix or spread!
Keeping your tahini in the pantry is fine if you reach for it often, using it like peanut butter, up to several times per week.
Does tahini need to be refrigerated? 🥶
If you are, however, wondering if your tahini has gone bad, it is probably not one of your staple foods. So, the fridge may be the best storage place for your opened container.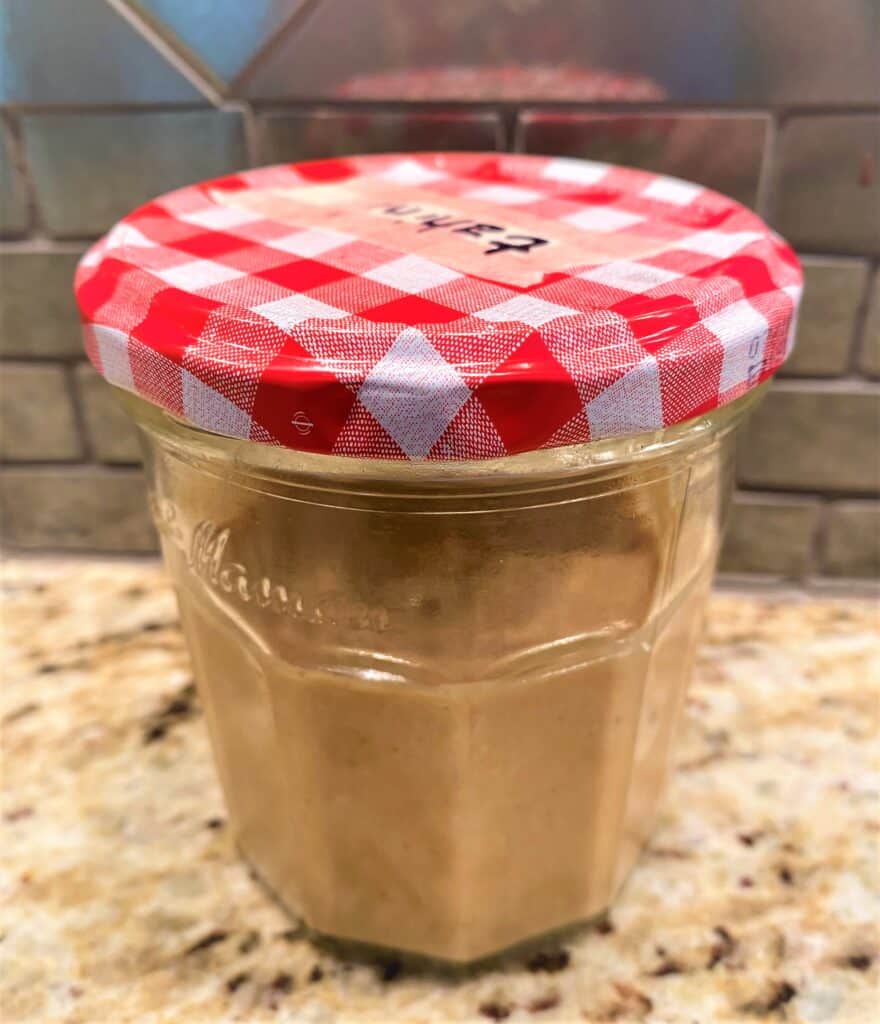 In cold environs, it will stay flavorful for at least 6 months, and could possibly be useful for a year or longer.
Most tahini, whether in a jar, plastic bottle, or tin, has instructions on the label to "refrigerate after opening."
How long does an opened container of tahini stay fresh?
Refrigerator: 6 to 12 months
Dark, temperature-controlled pantry: 3 to 4 months
Often, the oil and seed paste separate into distinct layers. This is normal.
The tahini is still fine to cook with or even to drizzle on cooked foods. To emulsify, just blend with a couple of tablespoons of hot water and use a hand blender. This hack works fine with cold tahini.
Other ways to join the oil with the sesame paste are to microwave a nearly full container on the warm setting for no more than a minute. Check for softening and stir with a fork if it has loosened up. If still firm, return it to the microwave and continue to warm in 20- or 30-second intervals until stirrable.
(Only microwave tahini in microwave-safe containers like glass or plastic.)
Or, if you have time, just pull your tahini out of the fridge and let it sit for 2 to 4 hours before mixing.
Is your old jar of tahini a keeper?
Of course, the classic way to check for spoiled food is by the best buy or expiration date on the package. That said, try using your nose and tastebuds to detect off-odors and acrid flavors.
Sesame seeds are loaded with antioxidants like sesamin, sesamolin, and tocopherols like vitamin E, a natural preservative. I've even read that an unopened package of sesame seeds can stay fresh for three or four years — at room temperature!
An unopened container of tahini should stay fresh in the pantry for up to two years.
Health consequences from eating rotted tahini?
The good news is that even if your two-year-old tahini tastes terrible, it probably won't make you sick. At least, it won't make you retch right away.
The bad news is that you should toss it in the trash because oxidized oils can contribute to inflammation.
Actually, tahini is sort of a Jekyll-Hyde paste. When it's good, it's very good for your health. When it's bad; well, it could be very bad.
Sesame seeds are a great source of minerals like iron, calcium, magnesium, and potassium as well as antioxidants. (This may be why some ancient medicine traditions turn to sesame for anti-aging and longevity.)
For more information on the power of seed nutrition, read Sunflower Seed Butter vs Peanut Butter or my blog with a recipe for chocolate pumpkin seed butter. Seeds are the (nutrition) bomb!
All that super-nutrition is for naught when the seeds have gotten too old!
When spoiled and rancid, they will most likely have the opposite effect. Oxidized oils are thought to raise cholesterol and contribute to systemic inflammation in your body.
They are dangerous for your cells and genetic material! But not, immediately. You can eat oils that are past their prime and feel okay. Over time, however, rancid oils from tahini and other sources might contribute to poor health including accelerated aging.
It's doubtful that anyone would knowingly eat rancid tahini, so the best practice is to sniff and taste. If the vibrant sesame aroma and flavor are gone, the tahini may not be fully spoiled. But, you know your food will taste better and offer more nutrition when you sauce it with fresh tahini.
Homemade tahini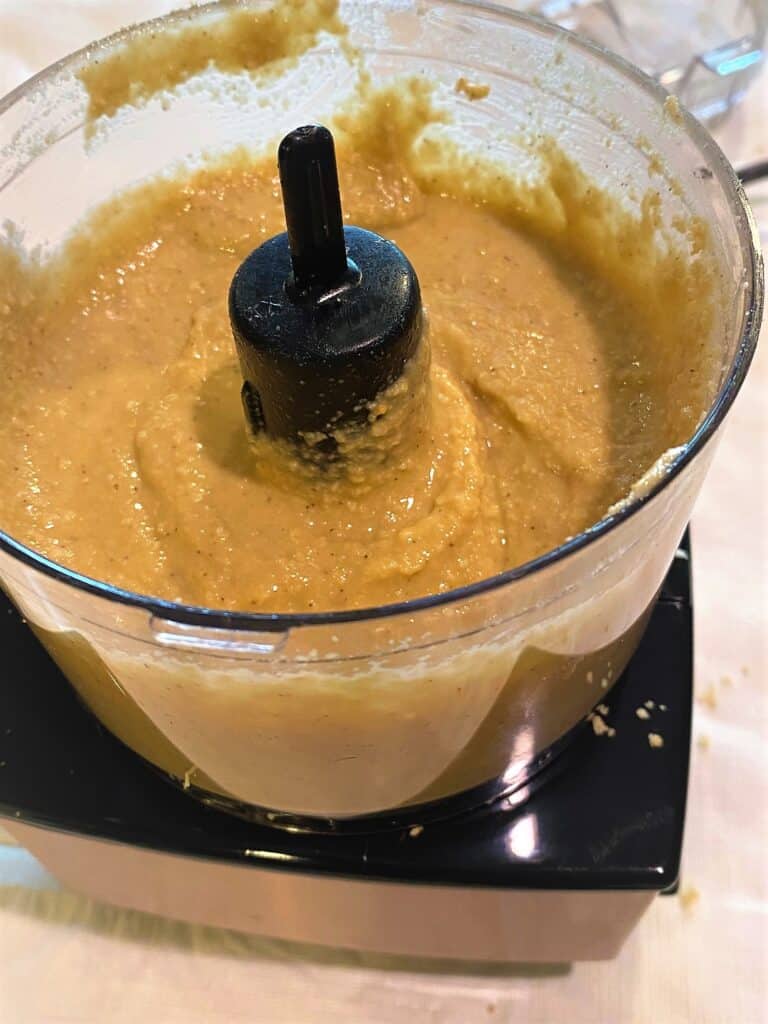 You can easily make your own tahini at home with a blender or food processor. This may help ensure a fresh product. Another advantage is that you can make it in smaller amounts — closer to what's called for in recipes.
The basic process is to briefly toast the sesame seeds and grind them up with a little oil. The trickiest part of making tahini is toasting the seeds. You have to watch them like a hawk because they burn in a flash.
Search your pantry for neutral or mild, pleasant-tasting oil. Strongly flavored oils don't pair well with the toasted seeds. So, toasted sesame oil is not the best choice, but plain sesame oil is fine.
The same holds true for olive oil. Leave the expensive, fruity, green stuff on the shelf; a more basic EVOO will taste better in tahini. Other oils to consider are avocado, safflower, and sunflower.
Tahini online
Price includes shipping for Amazon Prime members.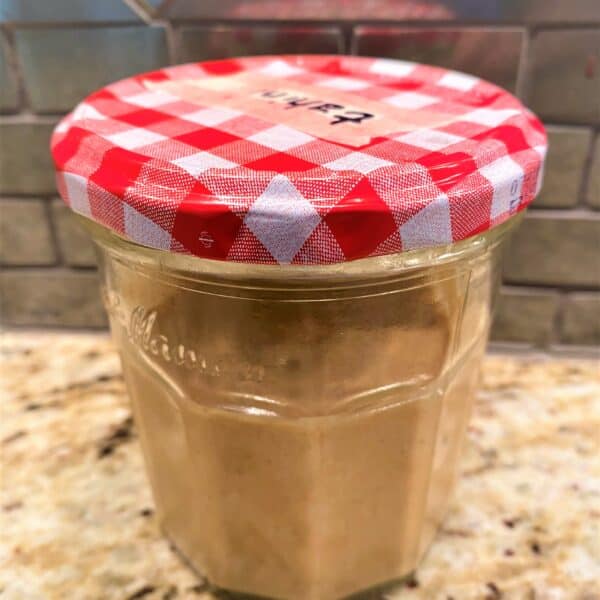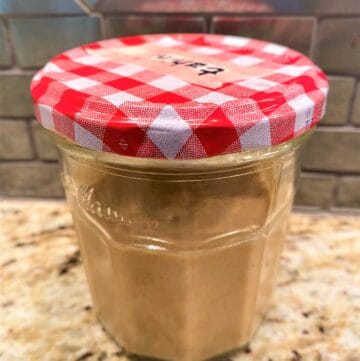 Easy Homemade Tahini
Make a small batch of the iconic sesame seed condiment at home instead of opening a large container from the store!
Equipment
mini-food processor or blender

spatulas

parchment paper

rimmed sheet pan
Ingredients
1

cup

sesame seeds,

3

Tablespoons

sesame oil,

plain not toasted

pinch

salt
Instructions
Preheat oven to 350 F. Line a 13-inch sheet pan with parchment paper. Spread sesame seeds over the parchment. Roast sesame seeds in oven until lightly golden. This usually takes about 8 to 9 minutes.

(Bear in mind that ovens can vary. You must watch the seeds carefully because they can go from golden to burned in a few seconds.)

Remove seeds from oven and let cool for about 10 minutes.

Pour them into the bowl of a small food processor or blender container. Add the sesame oil and salt. Process or blend until the seeds have butterized and the mixture is smooth.

Use a spatula to scrape the tahini from the processor (or blender) into small storage container.

Store in the fridge or a dark pantry, if you will use it frequently.
Nutrition
Calories:
153.8
kcal
Carbohydrates:
4.4
g
Protein:
3.3
g
Fat:
14.6
g
Saturated Fat:
2
g
Polyunsaturated Fat:
6.3
g
Monounsaturated Fat:
5.6
g
Sodium:
2.1
mg
Potassium:
87.8
mg
Fiber:
2.2
g
Sugar:
0.1
g
Vitamin A:
1.7
IU
Calcium:
182.8
mg
Iron:
2.7
mg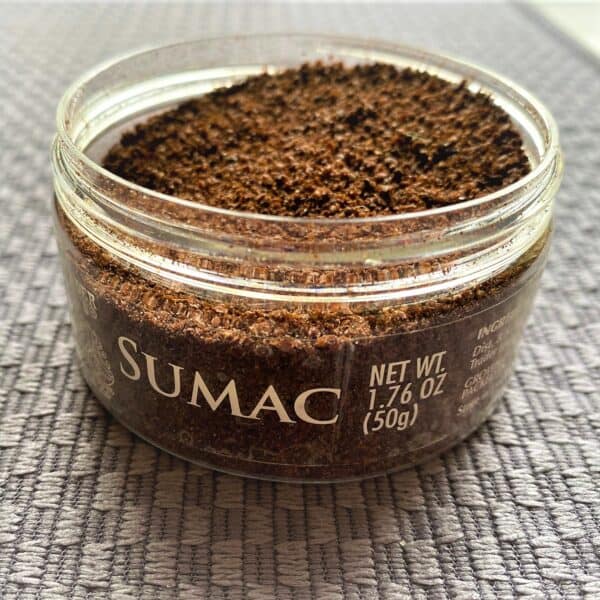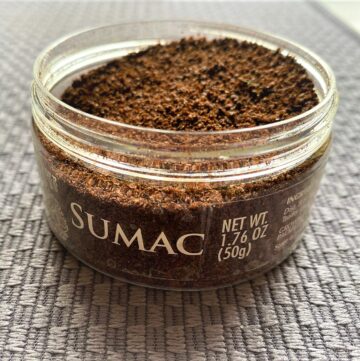 Tahini Drizzle with Sumac
A quick and easy saucing to brighten bowls and falafel
Ingredients
3

Tablespoons

lemon juice,

from ½ a large lemon

2

Tablespoons

tahini,

from blog recipe or purchased

2

Tablespoons

olive oil,

extra virgin

1

Tablespoon

hot water

1

teaspoon

honey

1

clove

garlic,

large, pressed

½

teaspoon

sumac

¼

teaspoon

salt
Instructions
Combine all ingredients in a small jar. Put the lid on and shake until emulsified.

Or, place all ingredients in a small bowl and whisk until well combined.

Drizzle onto grilled proteins, cooked vegetables, or falafel. You can also serve it as a dip for cut pitas and raw vegetables.
Nutrition
Calories:
115.2
kcal
Carbohydrates:
4.1
g
Protein:
1.4
g
Fat:
11
g
Saturated Fat:
1.5
g
Polyunsaturated Fat:
2.5
g
Monounsaturated Fat:
6.6
g
Sodium:
148.4
mg
Potassium:
50
mg
Fiber:
0.4
g
Sugar:
1.7
g
Vitamin A:
5.8
IU
Vitamin C:
4.9
mg
Calcium:
12.9
mg
Iron:
0.4
mg
COPYRIGHT © 2021 FOOD HALL BY JANI